Shinon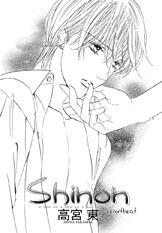 Titre : Shinon
Mangaka : Takamiya Azuma
Genre : Yaoi
Team US : [Forever More]


Résumé : En cours.
=> Lire : One - Shot
No.99 - Ningen Omocha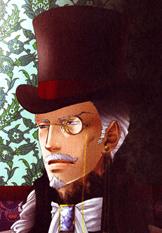 Titre : No.99 - Ningen Omocha
Mangaka : ike reibun
Genre : Yaoi

Staff :

Scans : [blissful sin]
Traductrice : syliana
Checkeuse : syliana
Cleaneuse : emma-aima
Éditrice : enjy
Q-checkeuse : Syliana

Statut : terminé

Résumé : Le Marquis Banford et son épouse meurent, dans des circonstances tragiques. Laissant Graham leur majordome, avec la lourde responsabilité d'élevé leur seul héritier Léonard. Léonard est jeune et Graham choisit de l'élevé d'une manière égoÏste et immodérée. Ce que Léonard souhaite le plus, c'est que quoi qu'il demande son majordome lui accordera. Un jour Graham retourne au château avec un autre jouet rare, pour son maître. Le 99èmes jouets à être présenté à son maître. Un jouet humain.
=> Lire : One - Shot
Sekai no Owari ga Furu Yoru ni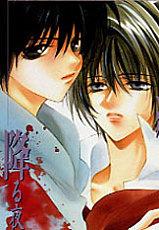 Titre : Sekai no Owari ga Furu Yoru ni
Mangaka : Gokurankuin Sakurako
Genre : Yaoi
Staff :

scans : [Desperate love]
Traductrice : Syliana
Checkeuse : Syliana
Cleaneuse : Syliana
Éditrice : Enjy
Q-checkeuse : Pinku/Syliana


Statut : en cours de clean/trad chap 3

Résumé : Il y a 7 ans, Yuri a perdu son frère Nagi. Depuis ce jour-là il est à sa recherche, espérant le retrouver un jour. Un soir, en revenant à la maison après son travail dans une maison close, il trouve un garçon debout dans son salon. Ce garçon lui affirme être son petit frère Nagi. Mais est-ce vraiment lui ?
=> Lire : chap 1 - chap 2 - chap 3a - chap 3b
Ohana to Chocolate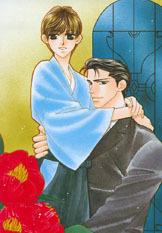 Titre : Ohana to Chocolate
Mangaka : Fuwa Shinri
Genre : Yaoi

Staff :

Scans : [Hurrah for Tarts]
Traductrice : - Graycage
Checkeuse : kitsun3
Cleaneuse : - Emma-aima
Éditrice : - Enjy
Q-checkeuse : - Syliana

Statut : - en cours chap 2a

Résumé : Makoto a quitté sa campagne à la mort de sa mère pour retrouver son père. Il est l'enfant illégitime d'un européen et d'une japonaise. De cette filiation il garde des cheveux blonds et des yeux vairons. Alors qu'il arrive à Osaka, il se fait voler ses affaires. Heureusement le propriétaire d'un restaurant, Ozaki, le prend sous son aile et lui propose de l'accueillir chez lui le temps que le jeune garçon retrouve la trace de son père. Ils se lient ainsi d'amitié et Ozaki entreprend d'éduquer Makoto qui vient de la campagne et n'est jamais allé à l'école pour aider sa mère. Mais il n'est pas facile pour eux deux d'exprimer leurs vrais sentiments.
=> One - Shot